On April 22nd, Aurora Wong, Vice President of ZB Group, spoke at Beijing's Spring Session of the World Financial Forum. The annual conference brings together global leaders from business, politics, and academia to debate and coordinate on topics related to the "One Belt and One Road" initiative.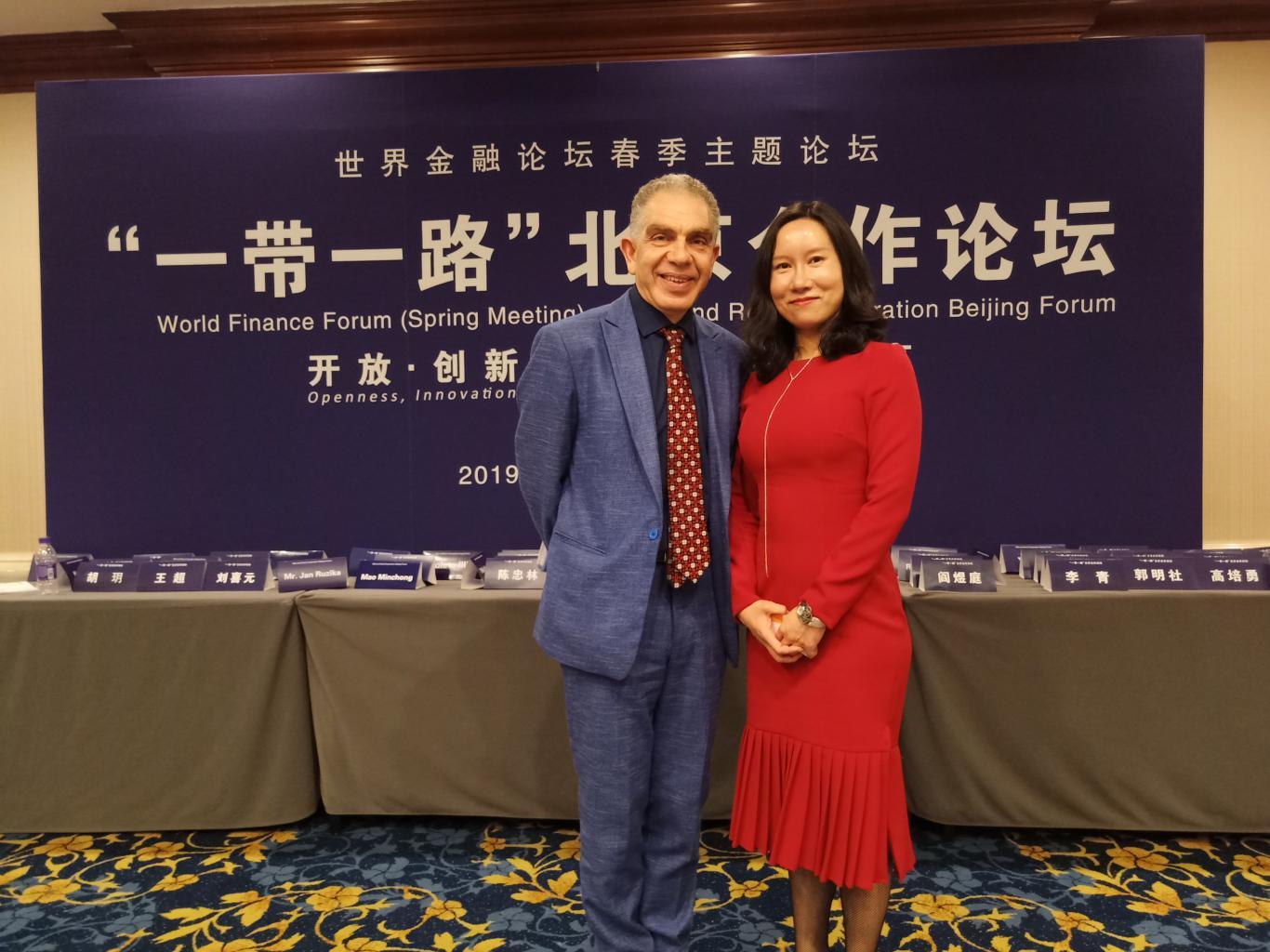 Aurora lent her blockchain expertise to the conference roundtable dedicated to bleeding edge technologies sharing the stage with fellow experts such as Xi Hui, deputy director of the Institute of Financial Information Technology of the People's Bank of China, Li Lizhong, chief scientist of blockchain at Beidou District and Shen Yushi, Vice President of Century Internet Group, among others.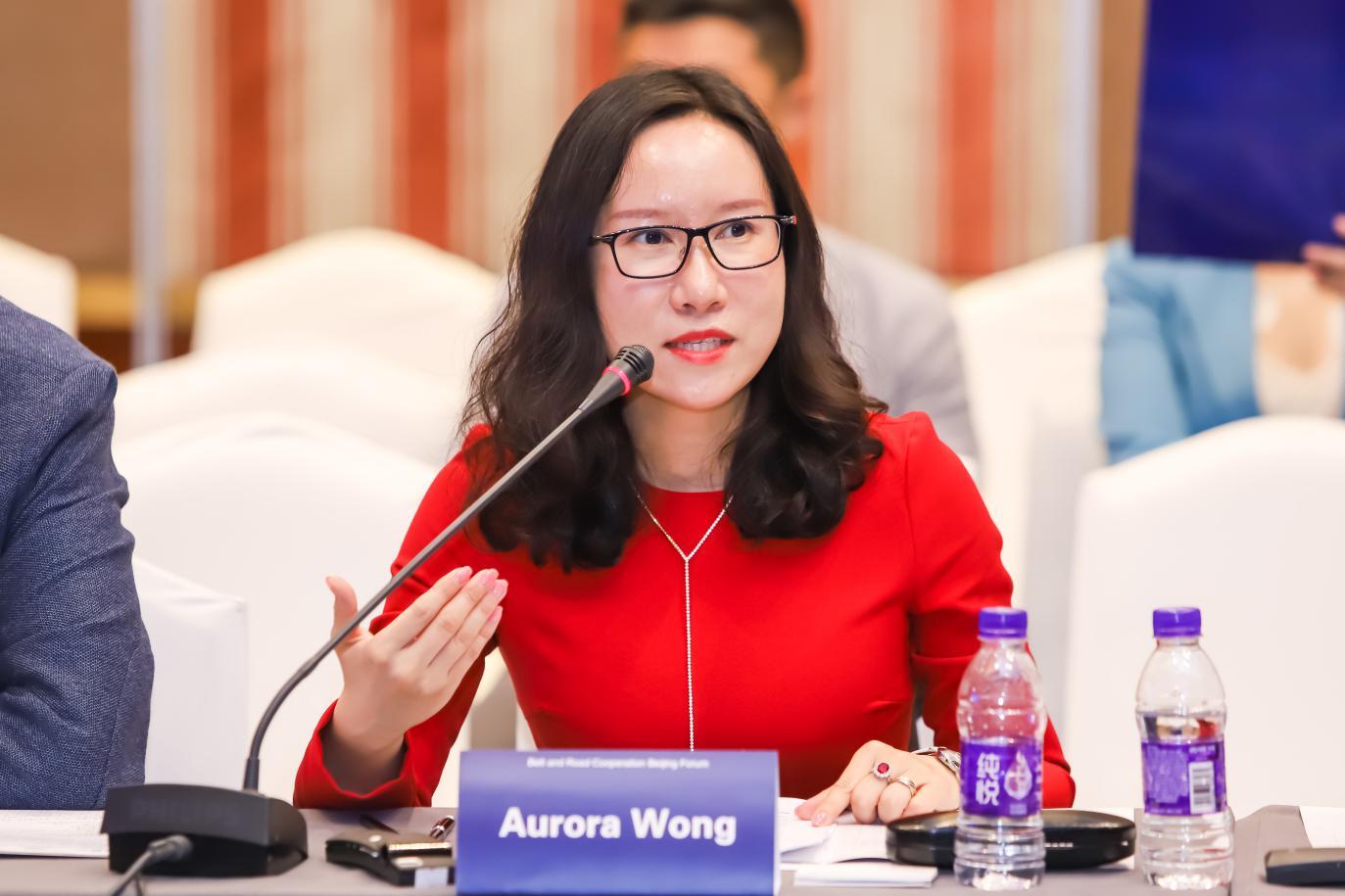 The roundtable was tasked with examining the best ways to go about applying these new technologies within cross-border trade. Aurora highlighted specific ways in which blockchain tech can unlock value and how these practices should be integrated into "Belt and Road" strategies. Her message can be summarized with five distinct ways in which blockchain improves on old world models:
1. Creating a new credit system
World Financial Forum attendees heard why blockchain technology's full-node review verification, non-tampering and transparency features put the tech in a unique position to improve trade by enhancing the trust base of investment and reducing the risk of fraud, "the very nature of blockchain systems requires mutual monitoring, verification, and transparency. This all contributes to enhanced mutual trust… the end result being a new credit system."
2. Asset digitization
Agricultural products, manufacturing and other supply chain systems stand to benefit the earliest as, one might say, "low hanging fruit." Another is the energy sector which, "can address issues like excess capacity or shortages via blockchain-based trading platforms, greatly improving efficiencies."
Aurora noted that the establishment of such trading platforms will eventually be applied to many more segments of the economy but for the conference's purposes she wanted to remain laser-focused on those cases suited to deliver the greatest impact in the most immediate time window.
3. Intellectual property protection
Intellectual property disputes often appear to be a necessary evil of today's global economic framework, but perhaps it doesn't have to be that way. Aurora pointed to initiatives coupling blockchain with IP laws such as public disclosure to create alternative systems that may someday soon greatly reduce friction.
4. Alternative currency
While first acknowledging that this is currently "only a bold idea." Aurora did share a general outline of how such an alternative monetary arrangement could be advantageous. Cryptocurrencies, afterall, "were the original use case" of blockchain technology, so its appropriate to explore the potential approaches and benefits.
5. Upgraded logistics
Aurora expanded on these ideas by sharing how point-to-point transactions on the blockchain also reduce the transaction costs required for cross-border trade and investment. By coupling blockchain with technologies like RFID and IoT systems, "real-time feedback to the chain can be instantly accessed by cargo-related personnel ultimately improving traceability in great degrees."
---
Aurora concluded by noting the growing participation of international banks, financial institutions and technology companies will have a major impact on the success of these new systems and, ultimately, the path of "Belt and Road" initiatives overall. She suggested that China should also consider actively applying blockchain technology to participate in the improvement and planning of areas outside the "Belt and Road" as well stating, "While it may take a few more years for all the potential of blockchain technology to be clearly visible, the process of evolution of this technology is actually more rapid than appears on the surface. We must actively seek to combine the latest advancements with the "One Belt and One Road"… and firmly grasp this new age."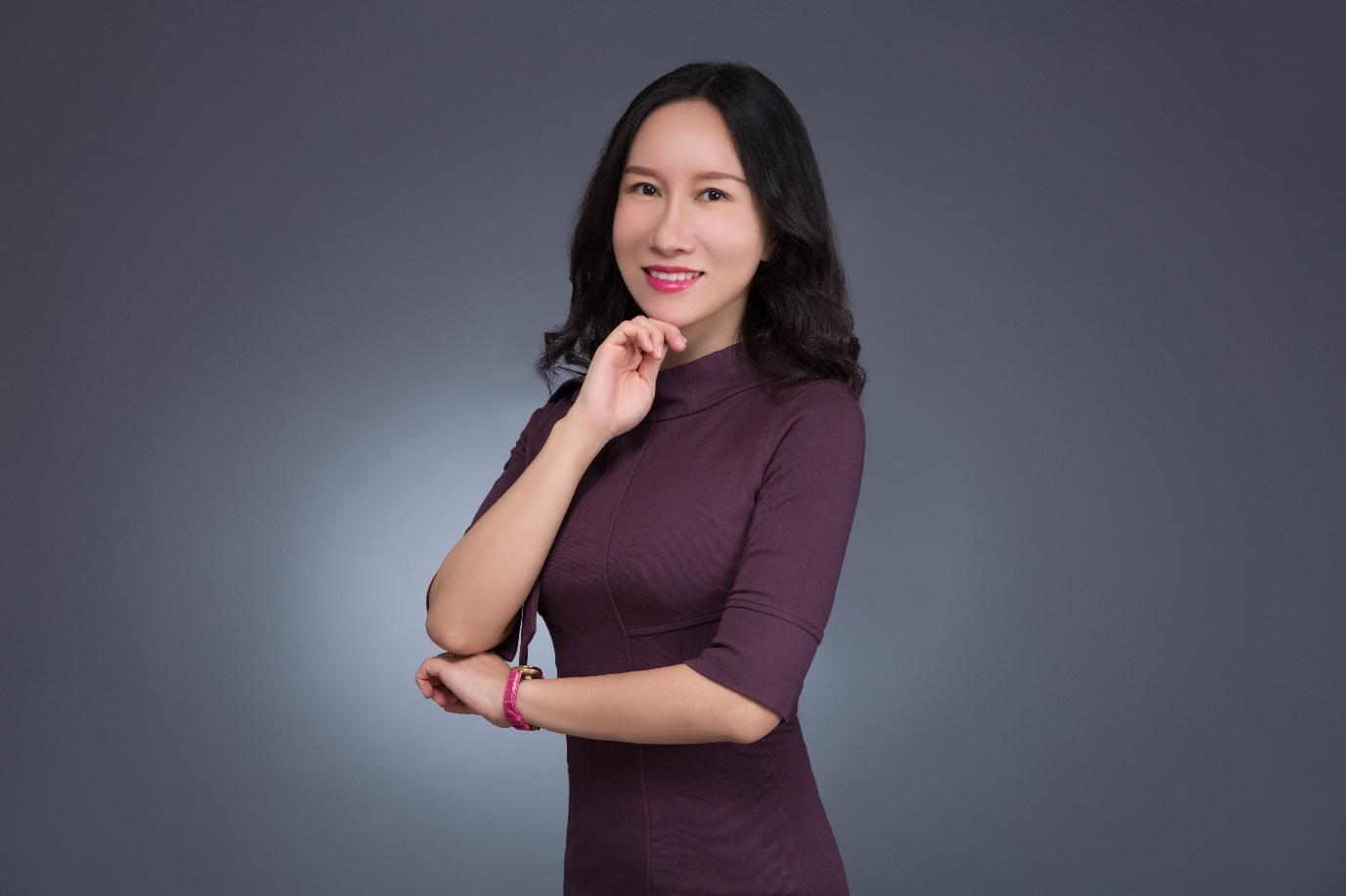 Aurora is an experienced professional in investment, marketing, strategy and management. She founded Crypto Capital, a leading digital asset fund in 2016, and has successfully invested in and advised numerous start-ups while also serving in various global organizations including the World Bank, Merrill Lynch, and the Boston Consulting Group. Aurora holds a Master's degree from Columbia University.
Visit ZB Group: www.zb.com
Twitter: https://twitter.com/ZbTalk
Facebook: https://www.facebook.com/zb.hk.9
Telegram: https://t.me/ZB_support
Chainnode: https://www.chainnode.com/forum-222-1.html
Disclaimer: This is a sponsored press release

None of the information on this website is investment or financial advice and does not necessarily reflect the views of CryptoMode or the author. CryptoMode is not responsible for any financial losses sustained by acting on information provided on this website by its authors or clients. Always conduct your research before making financial commitments, especially with third-party reviews, presales, and other opportunities.