SUNC has been taking place its presales for a few times since June 15th, 2021. Lately, 6.3 million dollars has been raised through the presales stage 1 to 4. After July 12th, unsold tokens will be available to be purchased, on presale stage 5.
・What is SUNC ?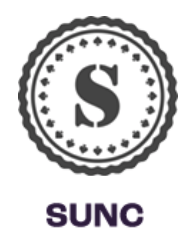 SUNC is an original token issued by a project. It gives beneficiary rights of the revenue from the online casino to the holders, which is distributed in USDT, and functions as a governance token to decide the operation policy by the voting rights as well.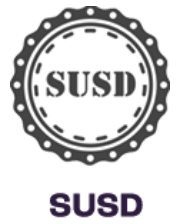 Their online casino can be played only with an original stable coin, named SUSD, that is exchanged 1:1 peg with USDT (ERC 20).
・Transparency of SUNRISE CASINO by DAO:
SUNC solves problems such as fraud cases in conventional online casinos, with blockchain technology. This Sunrine Casino by DAO has the following features.
Utilize the Absolute Probability Random Function (APRF), which can prove the randomness of the lottery in each game.
All the game contents will be recorded on private chains.
SUNC functions as a governance token and the operation policy in the online casino can be decided by voting.
100% of the revenue from this online casino will be returned to the holders.
*Some are given back to the users.
Make individual NFTs per table game for the table owner and sell by auction and lottery. And 100% of the sales profit will be returned to SUNC holders.
As stated above, we aim to realize a fair new type of online casino by DAO without proprietary administrators.
Road Map
——————————————–
June 8th 2021, Presale Begins
June 8th for 24 hours $0.01 Sales Offering
June 15th for 24 hours $0.01 Sales Offering
June 22th for 24 hours $0.012 Sales Offering
June 30th for 24 hours $0.018 Sales Offering
——————————————–
*July 12th 2021
Presale Extra Begins
*August 1st 2021
SUNC/xSUNC Initial Listing on UNISWAP
SUNC staking Platform Opening
*Q1 2022
SUNRISE CASINO by DAO beta version starts.
V2 SUNC/xSUNC Staking Pools begin
*Q3 2022
SUNRISE CASINO by DAO Ver1.0 ORNES.
*Q4 2022
INO Platform Version 1.0 OPENS
NFT MarketPlace Ver1.0 OPENS
——————————————–
Contact: 
Mail: [email protected]
Website: https://sunrisecasino-dao.com
Presale: https://app.sunrisecasino-dao.com/presale/01

None of the information on this website is investment or financial advice and does not necessarily reflect the views of CryptoMode or the author. CryptoMode is not responsible for any financial losses sustained by acting on information provided on this website by its authors or clients. Always conduct your research before making financial commitments, especially with third-party reviews, presales, and other opportunities.