BNBChain's top 100 whales are taking advantage of cryptocurrency price swings and massively accumulating Radio Caca (RACA) cryptocurrency, according to WhaleStats data.  According to the site, RACA is the third most purchased token on BNB Chain by whales, the largest wallets in the market, surpassing STEPN and MBOX. With the help of these purchases, RACA's market cap rose to $620 million, placing the project among the 250 largest projects in the cryptocurrency market and one of the largest on the BNB Chain.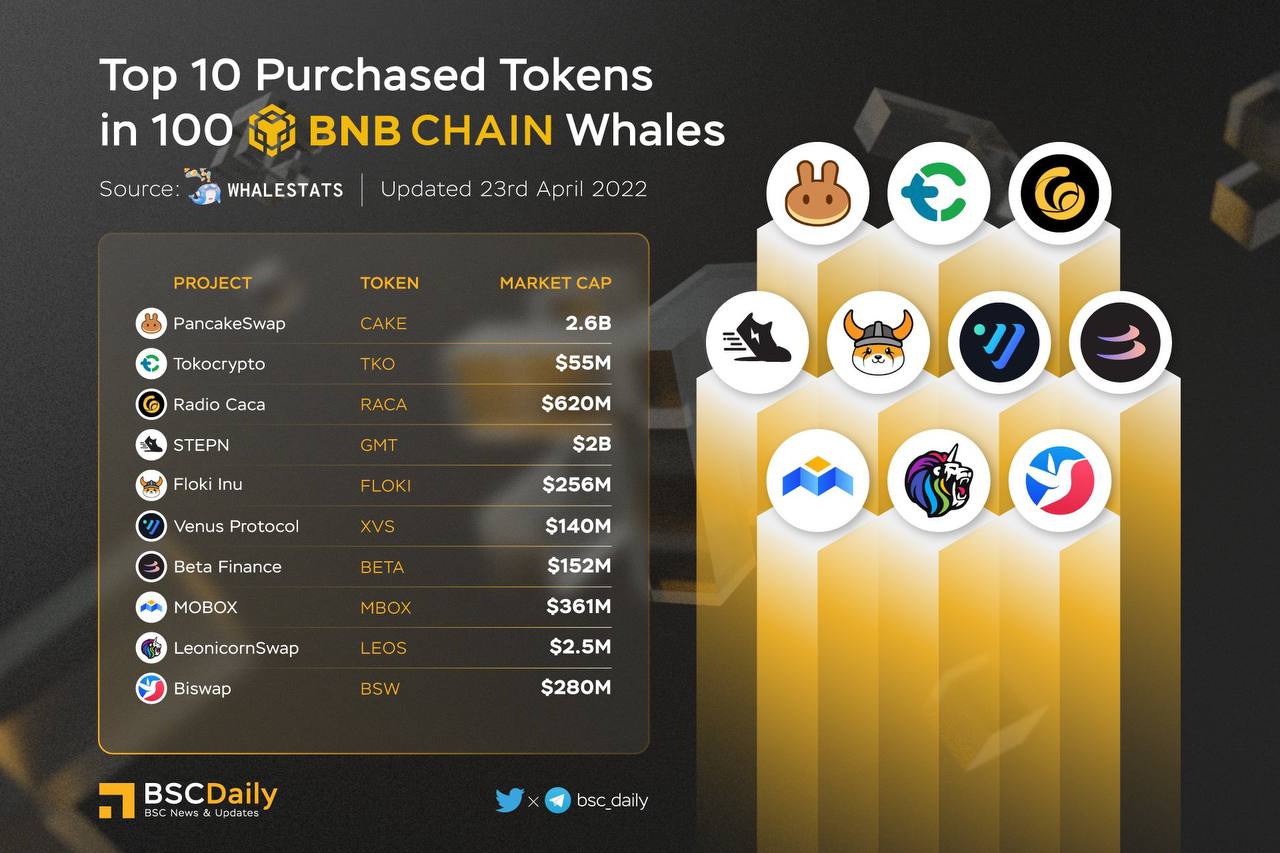 These purchases also helped make RACA one of the most traded tokens on BNB Chain over the last 24 hours, according to data from BNB Master.  According to the site, RACA was in the top 3 most traded tokens on BNB Chain, with a transaction volume of $31 million.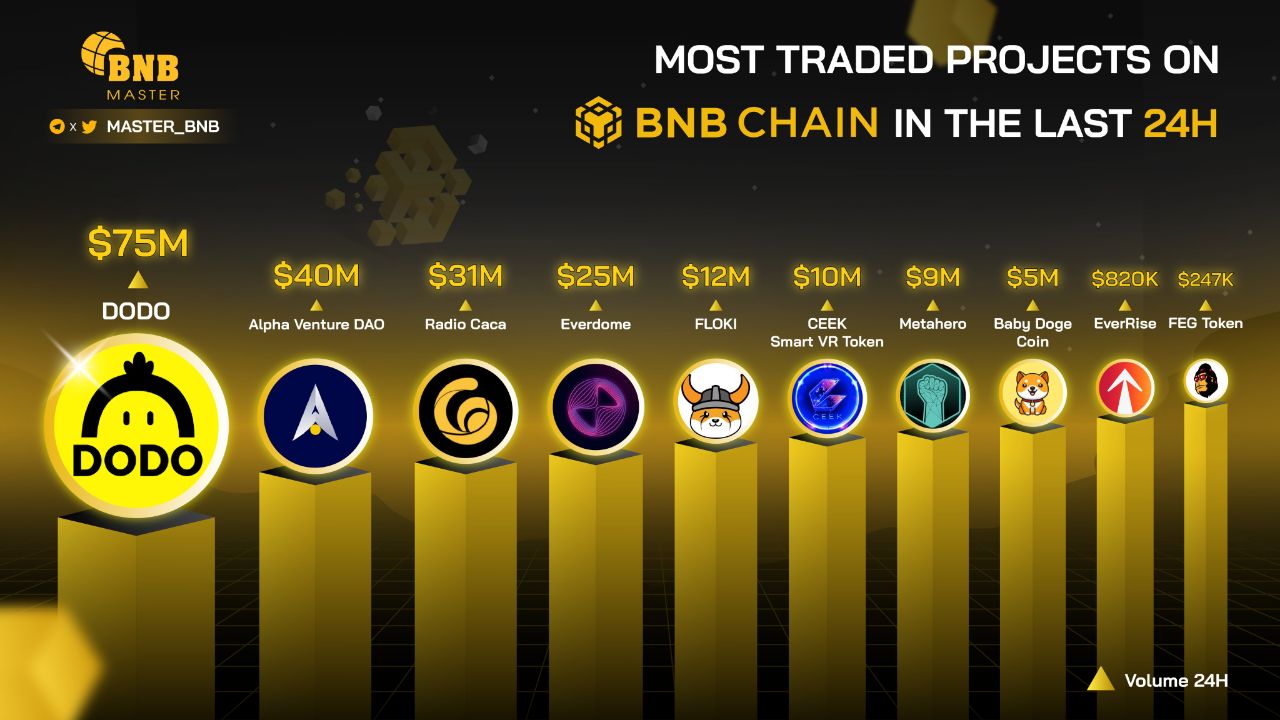 The high movements of RACA and the whales' interest may be connected to the various announcements that Radio Caca has been making. RACA recently made headlines when it partnered with world-class icon and hip hop artist French Montana on his upcoming Montega album to release it as an NFT. In addition, the team allocated nearly $25 million to develop a metaverse themed after Montana's album called 2D Montega Metaverse (2DMM).
American artist Nicole Buffett, the granddaughter of Warren Buffett, has recently announced that she will be the art director at Radio Caca (RACA). Buffett will work directly with French Montana and the RACA development team to help develop 2DMM.
Last but not least, Radio Caca recently announced upcoming updates to its Metamon game, introducing new game mechanics and several unique features such as training and achievements for players. If you haven't checked out Metamon, we recommend trying it. One of the most underrated Metaverse crypto games on the market, users can earn rewards with minimal time investment.
Price Prediction
According to an analysis by Coinmarketcap, one of the leading providers of data on the value of cryptocurrencies, Radio Caca (RACA) has an upside potential of over 20%. The RACA token is currently trading at the $0.00173 level and could rise until it breaks the resistance at $0.0024. According to the site, the recent developments of RACA combined with the strength of the bulls could propel RACA to a new high.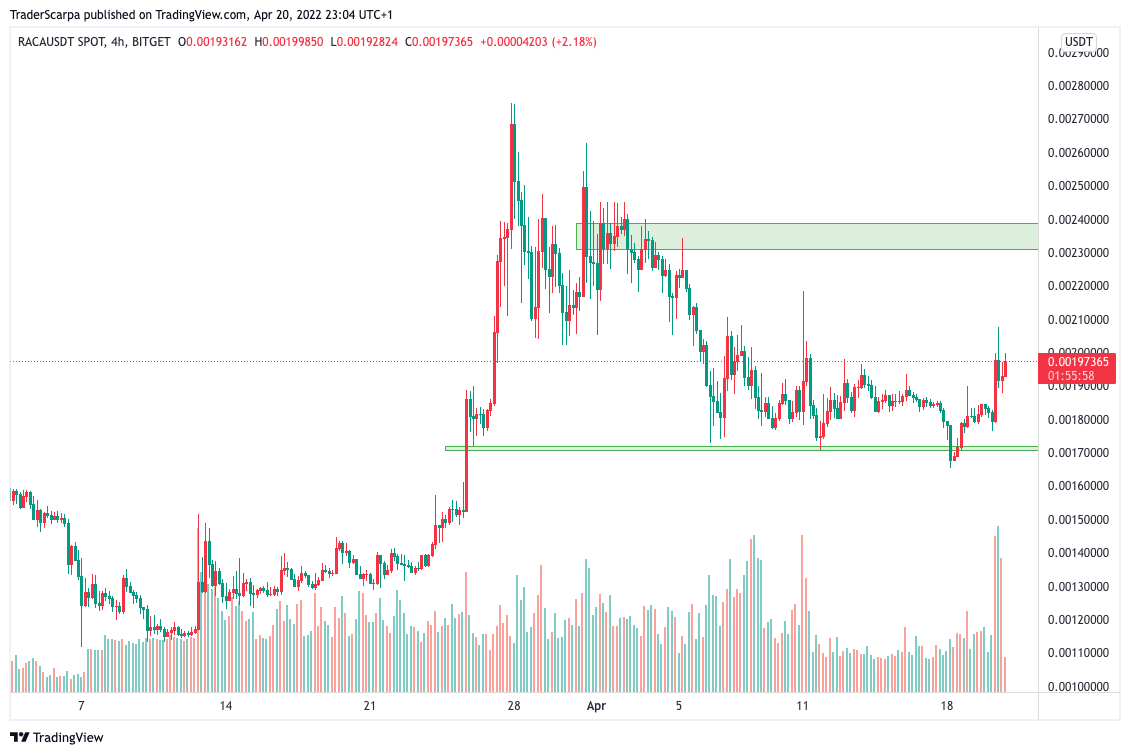 According to CoinMarketCap:
"RACA is in the midrange of two trigger areas. Currently, it looks bullish, and after testing one extreme, whilst also taking all lower liquidity, buyers have stepped in. Ideally, the price will test $0.0023. This is a large supply area, however, identifying a key order block gets rid of all the noise."
The article also highlights that if the price can flip to $0.0024, it can go much higher, with the local highs being the next target.
"As the metaverse and NFT hype is still in motion, it is better to observe the possible price movements of some market-cap giants in this category for the next bull run!" Scarpa pointed out.
Website: https://www.radiocaca.com/
Twitter: @RadioCacaNFT
Disclosure: This is a sponsored press release. Please do your research before buying any cryptocurrency.

CryptoMode produces high quality content for cryptocurrency companies. We have provided brand exposure for dozens of companies to date, and you can be one of them. All of our clients appreciate our value/pricing ratio. Contact us if you have any questions: [email protected] None of the information on this website is investment or financial advice. CryptoMode is not responsible for any financial losses sustained by acting on information provided on this website by its authors or clients. No reviews should be taken at face value, always conduct your research before making financial commitments.